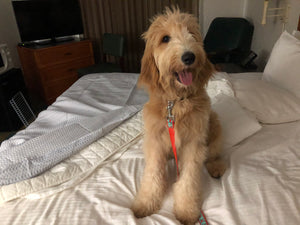 So you want a puppy!
I think that's awesome... but here's a gentle reminder list of just how much "fun" a puppy can be...   Sure they are soft, cuddly and smell good!  Then they pee on everything, chew everything, and want to play when you want to sleep!
Learn more by grabbing your free copy of "Ten Things to Consider Before Getting a Puppy" - it's free, you just need to go through the check out process and it will be delivered to your email.
Happy Puppy to Be!
When you get your puppy.... Don't forget to join our DogBirthdayClub.com